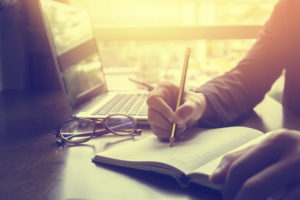 Harold was my first friend away from home
One day after school he followed me home
His father came around and spanked him hard
He wet his pants he was spanked so hard
I felt bad I let Harold follow me home
Even at six I knew Harold should have gone home
I had a good friend in sixth grade summer school
One day we went to Walker's Department Store after school
Jim's foot got caught in the space between the stairs and wall of the escalator
I was scared he would be swallowed up by the escalator
At the bottom, the stairs came apart and Jim's foot came loose from the escalator
Since that time I have never gotten on an escalator after school
After that summer I made sure I never, ever went back to summer school.
In eighth grade my buddy invited me to try out for the swim team
I was afraid to try, fearing I would be cut from the team
Jeff encouraged me saying it wouldn't be hard
So I did and found out it wasn't hard
it was my first experience at making a team
Jeff and I spent the next five years swimming on the swim team.
My freshman year of college my friend asked me to be in a play
Marlene said the director wanted me to be in the play
The play was a satire on the sexual mores of German culture
It turned out to be a satire on California culture
my reading improved being in the play
improve your reading by being in a play.
One day I decided I wanted to get married
In six months I was married
Cheri and I had five children
Now we have fifteen grandchildren
I love being married
It was my best decision to get married
I decided to spend the rest of my life writing
My son gave me an opportunity to spend my time writing
Good writing has the qualities of efficiency and clarity
Of the two I would continue to choose efficiency and clarity
I am a better thinker because I have spent my time writing
I am happy my son gave me the opportunity to spent my days writing
If you noticed I wrote six verses composed of six lines
Except one verse had seven lines
I'm adding an extra line to the five verses
Now all the verses will have seven lines
Now there are – kinda – six verses with seven lines