There are so many health issues that plague us today: cancer, obesity, heart attacks, strokes, infections and a litany of other ailments. In the 1970's researchers found that people who drank the right amount of green tea on a daily basis over their lifetime experienced greater protection against those health issues.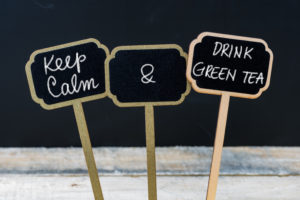 During the next 25 years scientists, doctors, epidemiologists and researchers conducted studies around the world where it was proven that this "wonder substance" could:
Enhance immune system function by guarding against the oxidants and free radicals that weaken the body's natural defense system.
Prevent normal cells from turning cancerous.
Suppress the formation and growth of tumors.
Help regulate cholesterol levels.
Lower the risk of stroke by making blood platelets less "sticky."
Help control blood pressure.
Lower the risk of epileptic seizures in laboratory animals.
Help control blood sugar levels.
Assist in weight loss by blocking the breakdown of starch.
Ward off viruses, fungi and food-borne bacteria.
Fight bacteria in the mouth that cause cavities and bad breath.
Slow the aging process.
The fact that this wonder substance provides such great benefits is no surprise as the Japanese and Chinese have lived longer, more active lives for thousands of years.