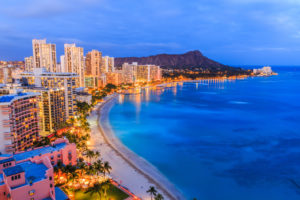 Best climate:
1. Honolulu: You feel that warm breeze walking through the open air terminal, and you ask yourself, " where has this been all my life?" Downside. A group of small islands out in the middle of the Pacific Ocean.
2. Los Angeles to San Diego is the mildest climate in the world. Downside: fires, drought, and a car culture make for cynical attitudes.
Best restaurants:
1. Rome. If you happen to discover the secret of Rome – small walled in urban neighborhoods that dot downtown Rome – you are usually steps away from family restaurants that serve plentifully  and deliciously cooked recipes that have been handed down for centuries. Downside: most people are trapped in tourist busses, and only spend a day to see the obvious sites.
2. Downtown New York City: Best street food in the world. Steaks, hamburgers, hotdogs, pastrami sandwiches. Always juicy, filled with stuff to go. Downside: it's terrible getting into the city from the airport.
Best lifestyle:
1. Downtown Salt Lake City. A city made for man. Everything is thirty minutes away. Airport, ski slopes, cultural events. City is diverse and clean. Downside: February pollution.
2. Paris: It takes a lifetime to see it all. The world's largest art museum is in Paris, but the truth is, Paris itself is a museum. It is the most beautiful city in the world. Downside: the suburbs are rough and depressed.
Best new cities:
Hands down, Dubai, Abu Dhabi, Doha. All three cities are about an hour from one another. They  stretch the imagination. They are dream cities. They make Disneyland and Walt Disney World seem drab.  Downside: it's hard to break into Arab Bedouin culture. Once you do, your life changes.
Most sophisticated cities:
1. San Francisco. Downtown has been inhabited by the young and educated. Facebook rules there. They're remaking the city in their own image. Downside: cultural and economic diversity is being pushed out. The average guy can't afford to live there.
2. Florence: it's not necessary to leave the six to eight square block of the city center. Most fine things in life started here. Downside: once outside of the city center, it's like every other city.
Cities with a sense of humor:
1. Barcelona: Architect Antonio Gaudi  designed parts of Barcelona with so much surrealistic passion and dada creativity that the city seems to take on a sense of humor. Downside: only city in the world where a street huckster tried to exchange his Monopoly money for my American dollars.
2. Dublin: It's quite true, there's a pub on every corner. Ireland is what America would have become had it occupied a small island. After visiting Ireland, you come home and see Irish in everything.  The Irish remind Americans that both countries broke away from the British and got them to leave. Downside: eventually your visit has to end.
Cities with naturally attractive people:
1. Copenhagen: All Danes are not blond, but most all Danes are friendly, healthy, clear eyed and very pleasant to look at. Downside: a bit expensive.
2. Stockholm: Not  all Swedes are blond, but many are. They're like the Danes with the added touch that they are very confident about being attractive. Downside: I'm still confused on how I get seated and served at an outside restaurant.
3. Rio: Mixed cultures have made for beautiful faces ( and bodies). Downside: it's noisy- all the time.
Most hectic cities:
1. Jerusalem: Every  inch is filled with someone and something. Life is intense and filled with people upholding their distinct cultures and traditions. Downside: it's hard to be neutral.
2. Tijuana: Crossing from San Diego to Tijuana the first time is an experience not to be missed. Everything is for sale. Everything. Downside: drug cartels.
Cities I'd escape to if I were a fugitive on the run:
1. Carlos Paz. A mountain resort outside Córdoba, Argentina. I lived there for six months. I know what I saw. Downside: the river dried up for the season I was there.
2. Monterrey. You have to be there to appreciate how rich and filled this Mexican city is with big time criminals. The only city that has more Lamborghinis driving around than in Dubai. Downside: everyone has a bodyguard, including myself.