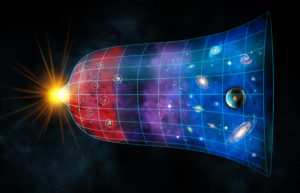 I have a question.
If we ever reach the center
of the universe or beyond,
will it be random or orderly?
If orderly,
there will be a
principle
guiding
the entire process.
If it is random,
it will be chaotic.
I would bet it is random.
There will be nothing
there
but
free
floating
energy.
But in the Big Bang,
energy exploded,
resulting in the
first evidence of ORDER.
Gas formed,
then primitive particles,
which now form the structure
of your body,
mind,
and soul.
But if that is how it works,
then there must exist
an organizing truth
above randomness.
It probably is,
the reality
of "Opposites".
What's the
opposite
of randomness?
Isn't it, order?
that's why for every success
I've ever had,
there's an accompanying
challenge?
I think randomness and order are
opposite sides of the same coin.
Right?
I have one last question.
Do humans
prefer order
over
Freedom?
If we prefer order,
then
we should have created
a lot
of rules,
right?
In America we have a lot
of rules
that have turned
into laws.
Yet, we continuously search
for
ways to get around laws,
so
we can have the freedom
to do
what we want.
So it looks like
rules
and laws
are placeholders,
until we find ways
to exercise
our freedoms.
Freedom
is a deeper
human desire
than order,
right?
Wrong.
It goes back
to where we started.
Freedom and order
are
Opposite sides
of the same coin.
Perfect.