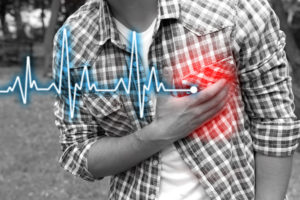 Heart Disease Is America's #1 Killer
More than 910,000 Americans die from heart disease each year, and more than 70 million live with some form of heart disease.
Sip Away The Risk of Heart Disease
Keeping your cardiovascular system healthy is something that concerns each of us, regardless of our current level of health. There are several things you can do on a daily basis to keep your heart healthy; including diet and exercise. One simple, satisfying way is by drinking some green tea. Study after study have shown that green tea lowers cholesterol, fights free radicals to prevent arterial buildup, lower blood pressure, fight obesity and reduce stress. Green tea, not all of the expensive prescriptions available today has been shown to provide all of these heart healthy effects.
Lower Your Cholesterol By Drinking Green Tea
A vast number of studies have been performed around the world on the effects of green tea on cholesterol.
In Nagano Japan, 13,916 people volunteers were given a health screening and filled out a questionnaire that assessed their green tea consumption, diets, physical activity and other lifestyle characteristics. Upon comparing the volunteers' cholesterol levels to their dietary habits, the researchers found that green tea consumption was "associated with lower levels of serum total cholesterol in both men and women…" The researchers concluded that "Consumption of green tea was associated with lower serum concentration of cholesterol in Japanese healthy workers age 40-69 years…"
In China, 240 men and women with mildly to moderately elevated cholesterol participated in a double blind, randomized, placebo-controlled, parallel-group. The volunteers, who were all following a low-fat diet, were randomly assigned to receive capsules containing theaflavin-enriched green tea extract (375 mg) or a placebo for 12 weeks. After 12 weeks, in the green tea group the average total cholesterol level fell by 11.3%, LDL "bad" cholesterol fell by 16.4%, and HDL "good" cholesterol increased by 2.3%. In contrast, the cholesterol levels in the placebo group showed no significant change. They concluded: "The theaflavin-enriched green tea extract we studied is an effective adjunct to a low saturated fat diet…" for reducing LDL cholesterol in adults with elevated cholesterol levels.
A Japanese Study containing 2,062 men, ages 49-55, who were undergoing a physical examination before retiring from the Japanese Self-Defense Forces between 1991 and 1992. The volunteers were examined and their blood levels of cholesterol and fat were noted. Then they filled out questionnaires regarding their green tea consumption, diets, physical activity and other lifestyle characteristics. e researchers found that green tea was inversely associated with total cholesterol and LDL "bad" cholesterol levels. This means that the more green tea consumed, the lower the cholesterol and LDL levels. Drinking 10 cups of green tea per day was linked to a decrease in total cholesterol of 6.2 mg/dl and in LDL of 6.2 mg/dl. The researchers concluded: "These findings of association of green tea with blood cholesterol hint at a possible causal relationship…"
Citations: 1.Annals of Epidemiology 2002 – 2.Journal of Epidemiology 1996 – 3.Arch Intern Med 2003
These findings naturally raised more questions. Was it solely the tea that was responsible for lowering cholesterol? Perhaps, the people who drank tea led a healthier lifestyle.
Even after adjusting for smoking, exercise, alcohol and body mass index, researchers in Japan found that cholesterol levels were inversely related to the consumption of green tea: The more tea people consumed, the lower their cholesterol levels.
Green Tea benefits are not limited to lowering bad cholesterol (LDL). Green tea consumption is associated with lower blood fat (triglyceride) levels as well as reducing the risk of artherosclerosis.
Still, more questions arose. Would green tea still be helpful if it was paired with a terrible diet? Scientist at the Food Research Laboratories of Mitsui Norin Co. in Japan decided to find out. They knew that excess saturated fat raised cholesterol levels, so they fed rats diets with very high levels of cholesterol to induce high blood cholesterol levels. Half of the rats were also given the human equivalent of 20 cups of green tea per day.
What they found
The rats that did not receive the green tea had cholesterol levels double those that did. Harful LDL increased up to 15 times in response to the high cholesterol diet, while their beneficial HDL was cut to less than half. Cholesterol levels rose in the green tea group as well on the high cholesterol diet, but only about half as high, and the fall in HDL was minimal.
The scientist were left with yet another question: Exactly how does green tea lower blood cholesterol? Scientists at the Kyoto Pharmaceutical University in Japan reported that green tea helped suppress the absorption of cholesterol in the digestive tracts of rats, while increasing the excretion of excess cholesterol in rats receiving the green tea catechins. To summarize, green tea encourages the body to absorb less cholesterol while excreting more, resulting in lower total cholesterol levels.