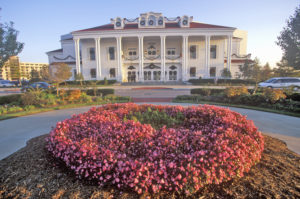 I'm standing outside the Grand Music Hall in Branson, Missouri talking to Mike. He and his wife have hosted us for two shows in Branson. His wife is my wife's cousin. I can tell they're feeling us out. This is the first time we've ever been together. To them we're people from out west who were born and raised in So Cal. To us they're mountain hillbillies from the Ozarks. Little did I know what I was in for.
Mike: You travel a lot?
Me: Yes.
Mike: You know what's going on in the world.
Me: (I laugh) I thought I did until I came to Branson.
Mike: Kind of hokey isn't it?
Me: It's ok. I . . . kinda like it. Southern gospel music with American patriotism and good rock-n-roll music. What's there not to like?
Mike: You like southern gospel music?
Me: I never listen to it. But I liked it this time.
Mike: You familiar with Bacardi?
Me: Liquor?
Mike: No (with a good natured laugh.) it's the fastest car ever made.
Here, look at it (as he dials it up on his iPhone.)
Me: Doesn't look like it should be on the streets.
Mike: (more laughter). You coming over to our place tomorrow?
My Wife: We sure are.
Me: (thinking to myself. "Give me a break. I don't want to go to the Sticks.")
NEXT DAY
Driving up to Mike's home. It's in Nixa, Missouri. We drive through miles of country roads until we reach the start of Mike's circular driveway. It's a very long. The landscape is impeccable. You catch your first glimpse of the home and are stunned at how large and new it is. It's a French country style home. As you stop and get out of your car, you are surprised at both how well the lawn is manicured and how large it is, like acres large.
I don't want to be too obvious when Mike comes up to me, so I throw my arms out and say, "country living at its very best."
I can tell Mike is pleased with my expression. The garage doors are open, and I can't miss all the vehicles in it: an older Mercedes convertible, an off road four wheeler, a huge sit down lawn mower that looks more like a combine. There are two other cars I can't remember, but they are Audi looking type sports cars.)
Me: How many cars do you have?
Mike: I'll show you my collection in a minute.
Me: (to myself: "this garage isn't your collection. Who are you, Jay Leno?").
Mike: Follow me.
(We go into his house. We pass through the kitchen that looks more like a fancy bar. Every kind of liquor you can think of is available and imbibed in by the other guests that arrived before us. They all happen to be my wife's relatives from California. Mike takes me downstairs through an entertainment center. Actually, it's a movie theatre with two rows of leather chairs with a full length movie screen. He ushers me into a showroom. Before me are six of the most beautifully restored collection models I have ever seen.)
(One in particular is his favorite. It's a 1957 Studebaker that he's anxious to show me.)
Mike: I've had this for many years. It took me two years to restore. I did it about five years ago. I did it myself with the help of my son. Last year we won the International Award for the most original restoration.
See these bolts along the engine top? These are the originals. I found them in stock. The judges were impressed with that.
Me: My father was the foreman at Studebaker in Los Angeles during World War 2. I think they stopped assembling cars and started making jeeps.
Mike: I'm familiar with that plant. After they closed the plant in 1957 they took the parts and stored them in a warehouse back east.
Mike: This 1928 model t ford truck was my grandfather's.
Me: What about the Mercedes convertible you had in your front garage?
Mike: I plucked that out of the dump. It was cut in half. The windshield was cut off. I restored the whole thing. I can do anything with my hands. I'm not so quick with my brain.
Me: (laughter). From what I see, you've done real well with your brain. Is that a mercury cougar over there? That's a thing of beauty.
Mike: That's the original paint job. Shines up doesn't it. It's a 1967 (?) muscle car.
Me: I'm impressed.
Mike: Thank you.
(Just think, I thought I was going out to the sticks. I ended up experiencing one of the great estates in that part of the country. Oh, yes, Mike designed and built his home. Step by step over a period of years, Mike saved, collected and restored vintage cars. In between times he bought, beautified and personally built a palace. He knows every inch of every object on that five acre piece of ground.
I respect a person like that. He deserves my every compliment. It was a thrill and honor to be on that spread.
The question is, would I go back to that part of the country? The answer is, yes, in a New York minute. I would go to the shows . I would listen to the good old Baptist's gospel music; I would listen to the rock n roll music. I'd go to Mike's and marvel at those restored cars, and admire every piece of wood he framed and every piece of iron he formed. It's Branson and Nixa, Missouri. I felt at home. They create soulful music, work their land, and ensure the best of the past lives on. We're talking the Ozarks my friends. I'm always surprised by how much diversity there is in America. That's good, very good.)