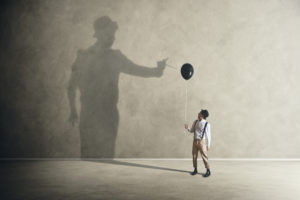 For no apparent reason, I punched in the mobile number of McKay Winkel. He answered after the first buzz.
Mac and I went to the same Mormon mission in northern Argentina. He was nine months ahead of me. When I first met him, he was one of four district leaders in Mendoza, Argentina along with my senior companion.
Mac made an immediate impression on me. He was tall, dark, and handsome (weird). He greeted me with a warm smile and a open disposition.
No one had baptized more than he had. One time he had so many people interested in joining the church, he rented a bus to pick them up to take them to Sunday worship meetings. If this weren't enough, he was selected as an all-American basketball player his senior year in high school.
I admired him so much that after a while I began to envy him. He was everything I wasn't. He wasn't the first person I envied.
I went to junior high and high school with Mike MacQuerrie. He was the most admired guy in our grade. He was an A student, an all-American swimmer, and was invited to attend Dartmouth College.
Yes, I envied Mike. I wanted to be like Mike.
There were two leaders of our church I envied. Henry (Hal) Eyring and Jeff Holland.
Mac, Mike, Hal, and Jeff. At times I tried to mimick their mannerisms. I even thought of dying my hair their color. All of them had dark hair ( yes Hal too). I was a flaming blond. And yes, at times I would say petty little things about them.
So my question is, does my envy make me a person with an undesirable personality flaw? Christian teachings tell us to avoid envy.
Let's harken once again to philosopher Frederick Nietzsche for an acute observation.
How can envy be bad if it is born of admiration for a person who possesses talent and dispositions you wish you had.
Envy, if used to motivate us to improve, is good.
Envy is not to be avoided but "to be embraced." Envy pushed us to makes goals to accomplish personal progress we might not otherwise possess.
Envy aids us to push through barriers we thought impossible.
Well, I'll be having lunch with Mac next month. Besides renewing an old acquaintance, it'll give me a time to measure my own life, and thank him for his.